Strategic Resilience Resolutions
Published December 10th, 2014
Category: Climate Change, Engagement
Several members of the Church Investors Group co-filed supportive, but stretching, shareholder resolutions for the BP and Royal Dutch Shell 2015 Annual General Meetings. These resolutions focused attention on the risks and opportunities that climate change poses for these companies and asked for further reporting on several areas, including:
ongoing operational emissions management
portfolio resilience to the International Energy Authority's scenarios
low carbon energy research and development and investment strategies
Both companies recommended that shareholders vote for the resolution.
To signal their support a large number of asset owners and fund managers pre-disclosed their intention to vote for the BP resolution; these organisations are listed here. Both resolutions attracted over 98% of the vote and are now legally binding.
The full text of the BP resolution is available here.
The full text of the Shell resolution is available here.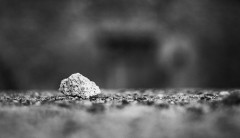 Post Attachments