COP 21 Agreement
Published December 12th, 2015
Category: Climate Change, Press Release
Faith-consistent investor groups from Europe and the US today welcomed the agreement at COP21.
The CIG (Church Investors Group) and ICCR (Interfaith Center on Corporate Responsibility), which have over 350 members and over £80bn in assets under management between them, are today re-affirming their firm commitment to help speed the transition to a low carbon economy.
The full press release is available here.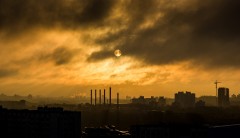 Post Attachments
---
Related Posts: